This is an old revision of the document!
---
Ioan-Mihail Stan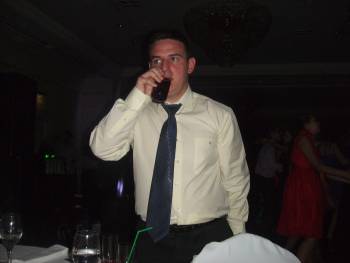 Nume complet: Stan Ioan-Mihail

Alias-uri: John

Data/Locul naşterii: 7 iunie 1992, Bucureşti

Înălțime: 1.71m

Culoare ochi: căprui

Culoare păr: brunet

Mărime tricou: L

Blugi: ???

Mărime încălțăminte: 41

Semne distinctive: nu sunt necesare
Educație
2011-prezent: Student la facultatea de Automaticǎ şi Calculatoare

2007-2011: Absolvent al Colegiului Naţional de Informatică "Tudor Vianu", Bucureşti, bacalaureat

profil Matematicǎ - Informaticǎ
Competențe IT
sisteme de operare

Linux (am lucrat cu distribuţiile Ubuntu, Mint, Debian, Fedora), Windows (în special XP)

limbaje de programare

bine: C, C/C++, shell scripting

beginner: octave, html, latex, xml, dtd

domenii de interes

rețelistică, sisteme de operare, limbaje de programare etc.
Site-uri preferate
Preferințe
| Criteriu | "Valoare" |
| --- | --- |
| Limbaj de programare | C/C++ |
| Sistem de operare (distribuție) | Mint /Linux |
| Aplicație favorită | MinGW |
| Personalitate IT preferată | Dennis Ritchie |
| Companie preferată | IBM |
void Queue<T>::enqueue(struct proces<T> e)
{
	this->queueList.addLast(e);
}
template <typename T>
struct proces<T> Queue<T>::dequeue()
{
	struct proces<T> x;
	x.pid = this -> queueList.pFirst -> value.pid;
	x.timp_aparitie = this -> queueList.pFirst -> value.timp_aparitie;
	x.durata = this -> queueList.pFirst -> value.durata;
	x.prioritate = this -> queueList.pFirst -> value.prioritate;
	this -> queueList.removeFirst();
	return x;
	
}